Vacuum Cleaners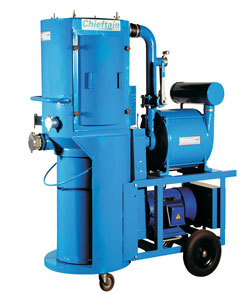 Chieftain (Heavy Duty)
The Chieftain range of heavy duty industrial vacuum cleaners is designed to tackle a wide range of suction duties for which smaller machines are clearly inadequate. Chieftain units can collect bulk dust and powder spillage from process plant, and dense materials such a catylist and foundry sand at rates of up to 5 tonnes per hour.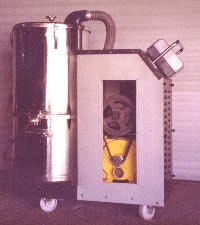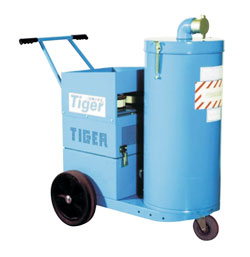 Tiger (Single Phase)
The Tiger range combines compact design, 48 litre holding capacity and robust construction with tremendous suction power.
2 or 3 low noise, individually switched 1000W motors ensure low starting load and excellent pick up for even the most dense materials.
The units are very versatile allowing use in a variety of different applications.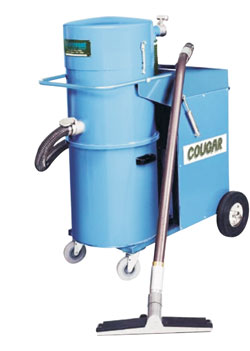 Cougar
The Cougar heavy duty industrial vacuum cleaner is designed for bulk pick-up and heavy duty cleaning by one operator using up to 50mm bore hose. The Cougar has an easily removed, 80 litre capacity bin on castors. High suction performance is maintained by a unique filter cleaning system.
Lynx (Single Phase)
The Lynx wet or dry model is a single operator vacuum cleaner offering high performance and generous capacity. Very manouverable; especially suitable for sweeping and drying, sump emptying and similiar applications.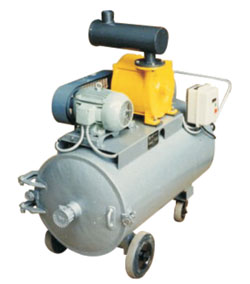 Textrims (For Textile Application)
The Textrims' are in use for cleaning specially textile machinery as blow room, spinning preparatory including bottom pit of card, ring, spinning, post spinning and winding and all types of looms in weaving shed. It has a placed in cloth department too.
The TEXTRIM is being used as a mobile machine for two point simultaneous suction cleaning duty.

Panther
These tough, versatile 48 litre capacity cleaners come with a choice of 2.2kW or 4kW motors to provide the impressive performance levels required for most industrial applications. Continuous operating machines are available for particular applications.